Front-End Developer Peter Vermaas: 'The brand-minded approach on code makes my work more sophisticated.'
7 minute read, by William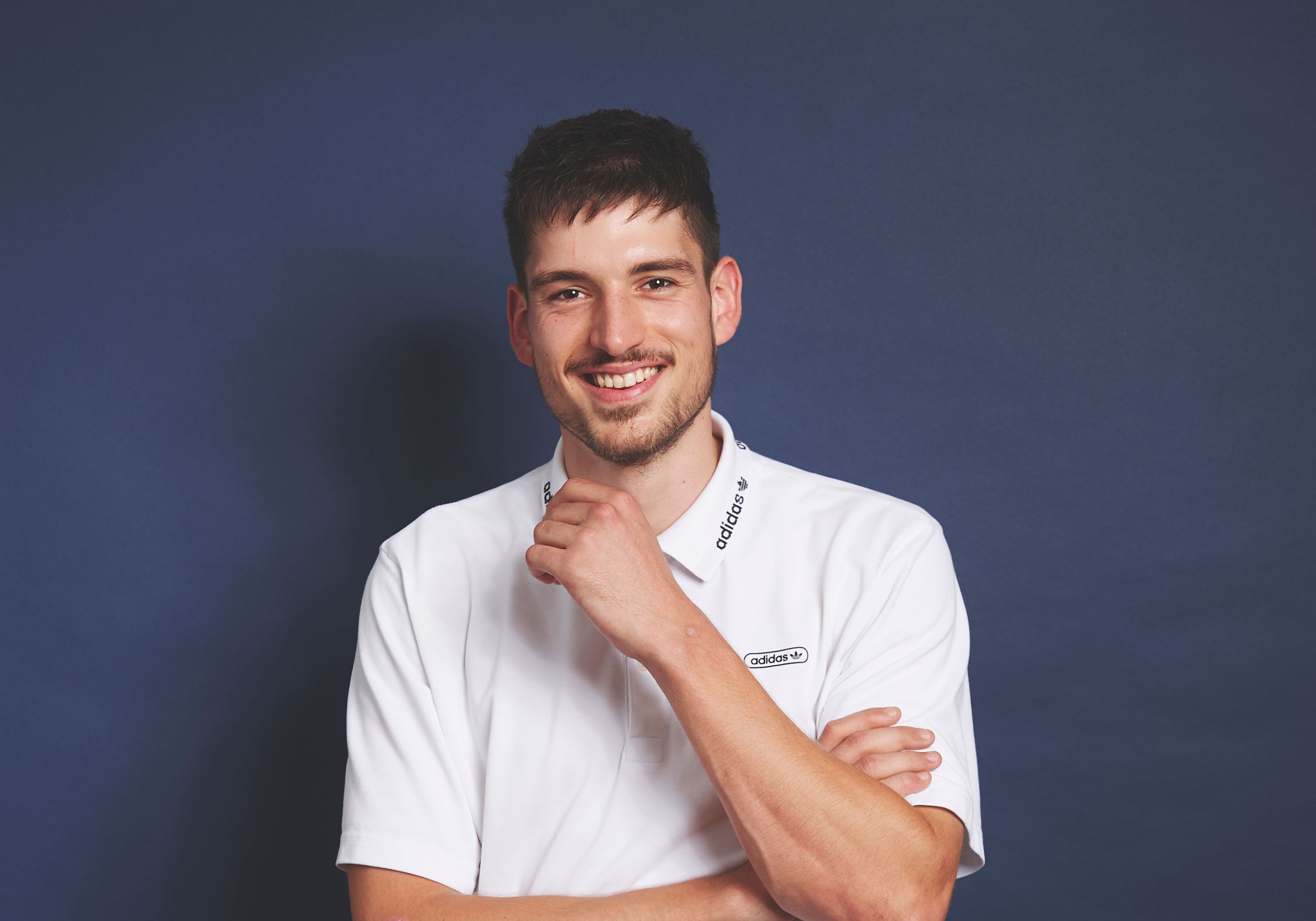 As a young kid, Front-End Developer Peter (22) already knew which career path he would take. Things started with his deep interest in computers, followed by websites and how to build them. Once he got caught up in this infinite world he became a member of our team in 2018. While we sip our cappuccino in the coffee room we discuss digital coding, future challenges and techno music.
This is your fourth year at Mandelo. What's different now compared to when you started?
Well, I started as an intern. Back then I worked with WordPress and used mostly templates to build websites. Now I work as a full-time Creative Coder and in the past few years, we changed things radically. For example, we waved WordPress goodbye and made the switch to Plate, which is more agile. It allows me to customize code on a whole other level and add interactive elements. Another difference is the transformation into a branding agency. We work for bigger clients now. Instead of just single web projects we now make well-defined brands stand out in their digital brand experience. Finally, bigger clients demand more interactive websites which challenged us to advance our own skillset.
We know you got something to do with code, but can you explain us your role in a project?
Haha, you're not the first to ask. With digital coding a Front-End Developer like me translates digital designs into interactive digital platforms like websites and apps. We start new projects with a digital or web strategy session before we set up the sitemap, functional requirements and wireframes. When that's clear we start with the UI (user interface) design. Here our designers give the web design colour, and esthetical nuances and define the final interactions. Before I kick off our design team creates prototypes of the website. They then get tested by the selected target groups. Finally, it's showtime to turn the designs into tangible products. As a Creative Coder, I want to make sure each element of the website or app looks good on its own. In every browser and on all devices. At Mandelo we work pixel perfect. Another important thing is to make sure the codes are clean and lean so other Creative Coders can work with them as well.
For the GZB case, you developed an interactive 3D world globe. Stunning, but how did you do that?
It all started with some kind of Javascript which I found online while browsing. The script consists of a basis for objects to turn into 3D experiences. After that, I added a world map and different layers with images to create clouds and mountains. To create more depth and structure I teamed up with Matthijs (digital designer) and created black and white world maps. More white, more height. Pretty cool right? For this project, I definitely spent a lot of hours applying different techniques and images. Credits to the client: GZB. They gave me the freedom to go wild on their new website. Well, the customer is always right they say. You can find the full GZB case here.
Do you think developers should consider working at a branding agency?
For sure. It's not only the creative atmosphere and agile way of working. Moreover, it's the focus on making projects as perfect as they could be. Instead of just pumping out website digital features or product improvements. Each brand strives to tell a digital story that suits and interacts with its target groups. Every detail has to compliment the brand story. That approach makes your work more sophisticated. Besides that, I frequently get challenged to experiment with new scripts and techniques. Like the interactive 3D world globe for GZB. That's what I like about it.
Can you tell us how you develop your personal skills and working methods, do you have any long-term goals?
I develop my own skills each day. When I get across a piece of code I didn't see before, I try to understand how it's built and what it does. One of my goals is to make the digital coding as short as possible. Eventually, my long-term goal is to become a specialist in animation and digital applications of motion design. Why? Because it brings brand identities to life and gives the brand personality more expression. Besides that, the digital world things change fast and there is much not discovered yet. I'm looking forward to it.
How do you prepare yourself for challenges yet to come in digital coding?
The major changes in the digital world come from the global Development community itself. On digital platforms, we are able to create new scripts, fix common bugs and share smart tools with each other. The community is extremely crucial because we are able to create dope things together. Our biggest challenge in the nearby future is to serve the need for more interactive websites and make them faster at the same time.
What's your secret to focus on all the small details that developing brings with it?
Listen to techno music all day, haha. That's how I create my own zone and put myself in a focus mode. I prefer instrumental music without that many lyrics. When I work with digital coding I gotta keep my head to it. So, that's why I don't like to got distracted by discussing colleagues in the background. 'So, no further questions?', asked Peter - whilst he puts on his AirPods and gets back to work.